Chuan Park Residences Developer
Chuan Park Residences will be developed by Kingsford Group and MCC Land Singapore.

About Kingsford Group and MCC Singapore
Chuan Park Residences are jointly developed by Kingsford Group and MCC Singapore:
Kingsford Development Pte Ltd, incorporated in Singapore in 2011, is a subsidiary of the Kingsford Group which is involved in various businesses including real estate development, property management and manufacturing. The Kingsford Group's real estate operations span China and Australia, focusing on commercial and residential properties.
MCC Singapore is the overseas branch of MCC Central Research Institute of Building and Construction (MCC CRIBC), a wholly-owned subsidiary of China Metallurgical Group Corporation (MCC Group). On behalf of the group, MCC Singapore carries out regional business activities in Singapore and engages in urban planning, project planning, urban and property development, project management, general contracting of construction engineering and foundation engineering, as well as contracting of steel structure engineering.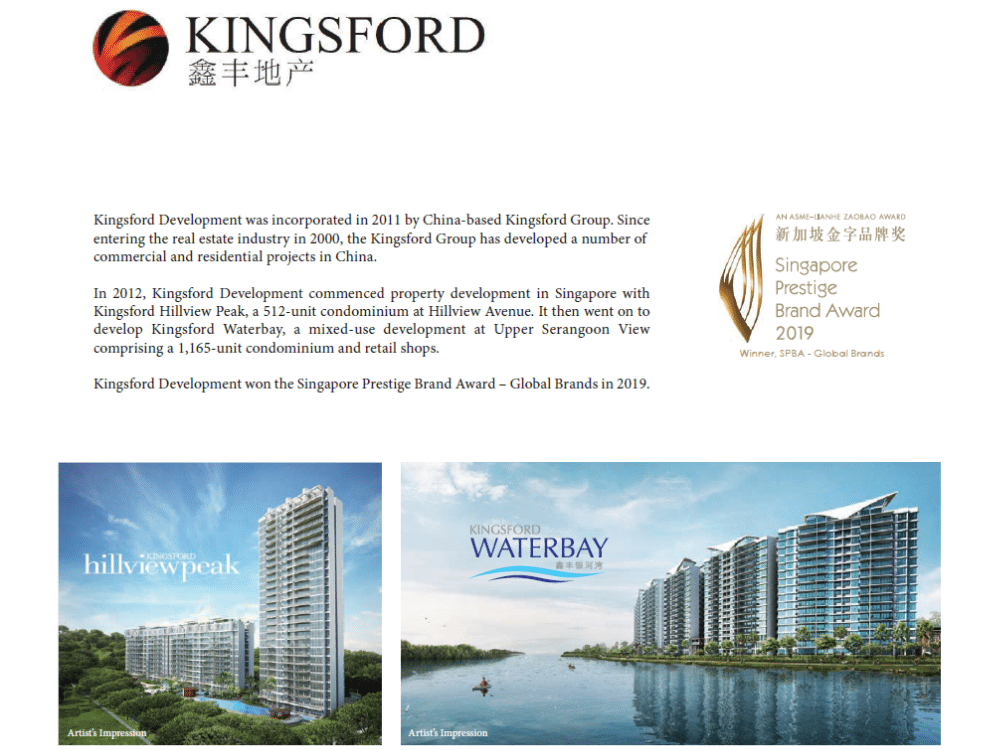 Register your Interest Now
Register your interest now to be notified as soon as details are released for Show Flat Viewing, Price List, Unit Layout Chart, Floor Plans & E-Brochure. Get Direct Developer Prices.
Get E-Brochure and Latest Updates
Register your interest to get a copy of E-Brochure, and Latest Updates as soon as they are released!